Posted in
Local Events
@
Jul 13th 2015 9:48pm
- By Administrator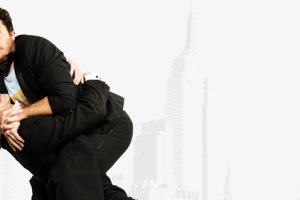 Enjoy laugh out loud comedy as well as poignancy from one of the most famous and beloved playwrights. A classic comedy from Pulitzer Prize and multiple Tony Award-winning American playwright and screenwriter Neil Simon, The Odd Couple reteams the odd couple from 2013's Design For Living, Jason Klarwein and Tama Matheson, as the housemates from hell. Don't miss this exciting show and enjoy the clash of personalities of The Odd Couple.
Out on the street, suddenly single Felix has no choice but to accept the hospitality of his buddy Oscar, a grade-A slob. A big spender, a problem gambler and a hedonist, Oscar's everything the neurotically neat Felix is not. These two friends couldn't be more different. They're the best of pals, but living together is a stretch. Enjoy the incessant bantering and neurotic dilemmas of The Odd Couple.
An audio described performance is available on the following date - Saturday 31 October 2015, 2pm and Thursday 5 November, 7.30pm.
Be sure to enjoy The Odd Couple from October 17 to November 8, 2015 at Playhouse, Queensland Performing Arts Centre.
If you are planning to go to this event, you'll be glad to know that our Brisbane Serviced Apartments are just a short drive from Queensland Performing Arts Centre.
We offer a great selection of studio, one bedroom and two bedroom apartments. Our apartments are fully furnished and complete with everything you will need.
Our studio apartments can accommodate as many as two guests. Our studio apartment features a fully equipped kitchenette, cooking facilities, complete laundry facilities, a television, a DVD player, and a private balcony.
Aside from our fully furnished apartments, we also have a range of fine guest facilities. Our guest facilities include free WiFi, free parking, gym, swimming pool, outdoor spa, compact tennis court, BBQ facilities and dry cleaning service.
For booking information, please visit http://summit.etourism.net.au
Image Source : The Odd Couple