Posted in
Local Events
@
Jul 27th 2012 9:41am
- By Administrator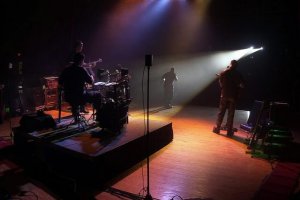 This September will mark the return of the fantastic Brisbane Festival, Queensland's premier celebration of the arts which is played out over three weeks of music, sculpture, film, dance and circus in the heart of the city.
This year's event will once again open in spectacular style with the renowned Santos City of Lights, an awe-inspiring laser and light show which will radiate across the architecture, bridges and parks of central Brisbane. The festival showcases the cream of international and local artistic talent and takes place in local theatres, art galleries and public spaces close to our Brisbane serviced apartments.
Just a handful of the highlights to look forward to this year include an evening of classical music from the Queensland Symphony Orchestra, a performance from hip hop duo Horrorshow, comedy from Mikey Robbins and Greg Fleet and a performance by the Queensland Ballet Group.
There are both ticketed and free events to choose from, with something to amuse and inspire all ages.
To see the full line up of events, please visit: http://www.brisbanefestival.com.au/