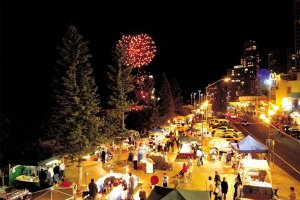 Located in a reclaimed hangar, within easy reach of our Spring Hill apartments, the West End Twilight Markets are one of Brisbane's best keeping shopping secrets.
A treasure trove of delicious street food, handmade wares and vintage bargains, the market is part of a worldwide campaign to transform unused spaces into bustling community hubs for meeting and sharing. It features a diverse selection of goods you won't find anywhere else, including unique fashion from young local designers, art, new and second hand books, CDs, collectible vinyl, and handcrafted jewellery. The food is also one of the main draws with everything from delicious pizza straight from the wood oven to gourmet burgers on offer. Live local bands provide the soundtrack to your bargain hunting – don't miss this hidden local gem during your Brisbane break!
The West End Twilight Markets take place on the 2nd and 4th Saturday of each month on the corner of Wilson and Boundary Street in West Brisbane between 4pm and 9pm.
To find out more, please visit: http://www.westendtwilightmarkets.com/