Posted in
Local Events
@
Feb 20th 2013 11:22am
- By Administrator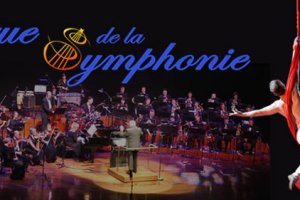 Cirque de la Symphonie brings together the magical world of circus and the enchantment of orchestra. Experience a perfect combination of music and theatricality. Cirque de la Symphonie is unlike any show you've ever seen.
Audience members get to see amazing international circus acts perform to the music of the wonderful Queensland Pops Orchestra. Each artist's performance is specially choreographed to classical masterpieces and popular contemporary music. Watch the most amazing veterans of international circus acts. Featuring aerial flyers, acrobats, contortionists, dancers, jugglers, balancers and strongmen, Cirque de la Symphonie promises sheer entertainment.
Enjoy Cirque de la Symphonie from April 9, 2013 at Queensland Performing Arts Centre. QPAC is within minutes from our Brisbane Corporate Apartments.
To learn more, visit www.qpac.com.au
Image Source : Cirque de la Symphonie