Posted in
Local Events
@
Jun 7th 2015 6:26pm
- By Administrator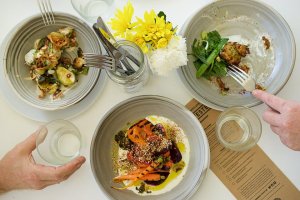 After a successful year, the Brisbane Times Good Food Month will return to showcase the best that Brisbane has to offer. Enjoy regional dishes, a great selection of restaurants, bars and cafes.
Foodies will delight in the plethora of restaurants, cafes and bars. Sample the tastiest dishes and specialties. There are a number of exciting culinary events to look forward to. Enjoy a range of categories from Let's Do Lunch to Hats Off Dunners, Pop-ups and Parties, Bar Hop and more.
This July, locals and visitors alike will flock to Brisbane to enjoy its biggest program yet. Expect one-off surprises, special menus for breakfast, lunch and dinner, and many more. Learn new kitchen tricks and be entertained with a host of activities. Bring your kids along and encourage them to develop a love for food and cooking.
Brisbane Good Food Month will kick off on July 9, 2015 and last until August 9, 2015. It will be held in various venues in and around Brisbane.
If you are planning to go to this event, you'll be glad to know that our Brisbane Serviced Apartments are located in Brisbane.
We offer a great selection of apartments. Choose from our studio apartments, one bedroom apartments and two bedroom apartments. Our apartments are fully self contained and complete with everything you will need to have a relaxing holiday. Our apartment amenities include free WiFi, fully equipped kitchens, refrigerators, cooking facilities, dishwashers, full laundry facilities, private balconies, television, DVD players and more. Whether you are travelling on your own, with your family or with a group of friends, book your stay at our resort.
Enjoy Brisbane Good Food Month from July 9, 2015 until August 9, 2015. It will be held in various venues in and around Brisbane.
For booking information, please visit http://summit.etourism.net.au
Image Source : Good Food Month